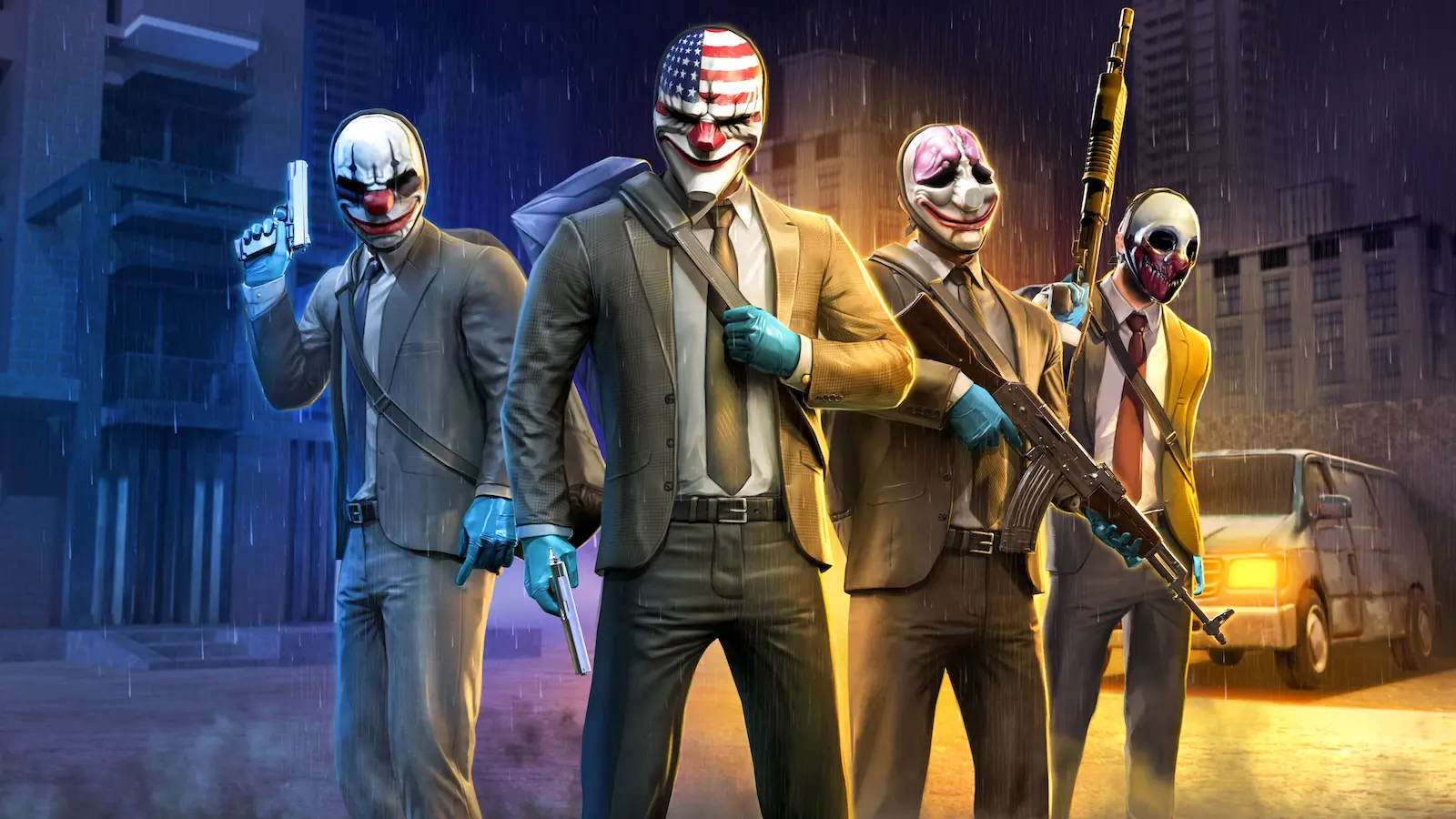 PAYDAY: Crime War
Heisting in your pocket.
PAYDAY Crime War brings the legendary first-person shooter game Payday to mobile so you can heist with friends anytime, anywhere. Licensed to, and developed by, PopReach Corporation.
AVAILABLE ON: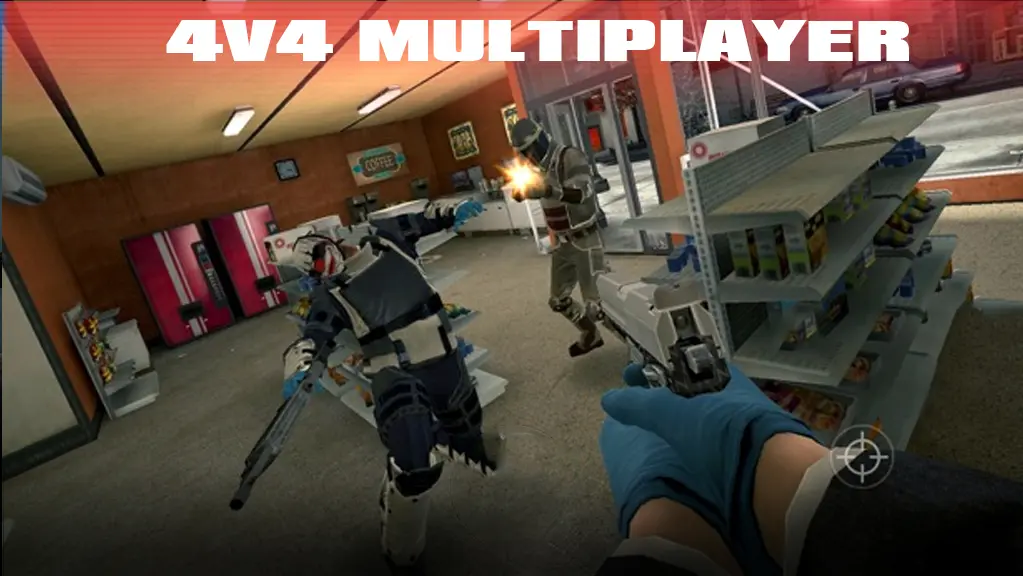 New Gear, New Gameplay
The mobile adaptation of PAYDAY comes with many firsts. Yes, you have access to heisting in your phone, but we haven't stopped there. PAYDAY Crime War lets you take on other heisters in fast 4v4 player vs. player (PvP) game modes.
Had enough of playing the bad guy? Then try out being on the same side of the law as one of the cops.
To keep you on your toes heists are ever-changing, adding depth and complexity to familiar hits. So whether you choose to go stealth or loud, pre-planning is crucial.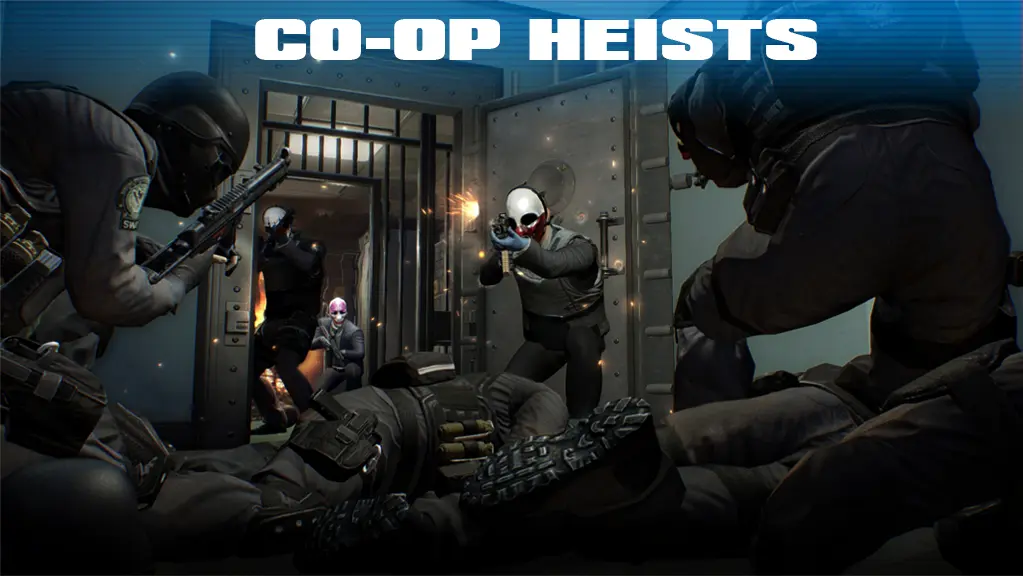 Features
• Free-to-play mobile game
• 4v4 player vs. player (PvP)
• Ever-changing heists
• Play the heisters or, for the first time, the cops
• Advanced skill tree
• Unlock and earn character customization
Read more at the official PAYDAY Crime War site