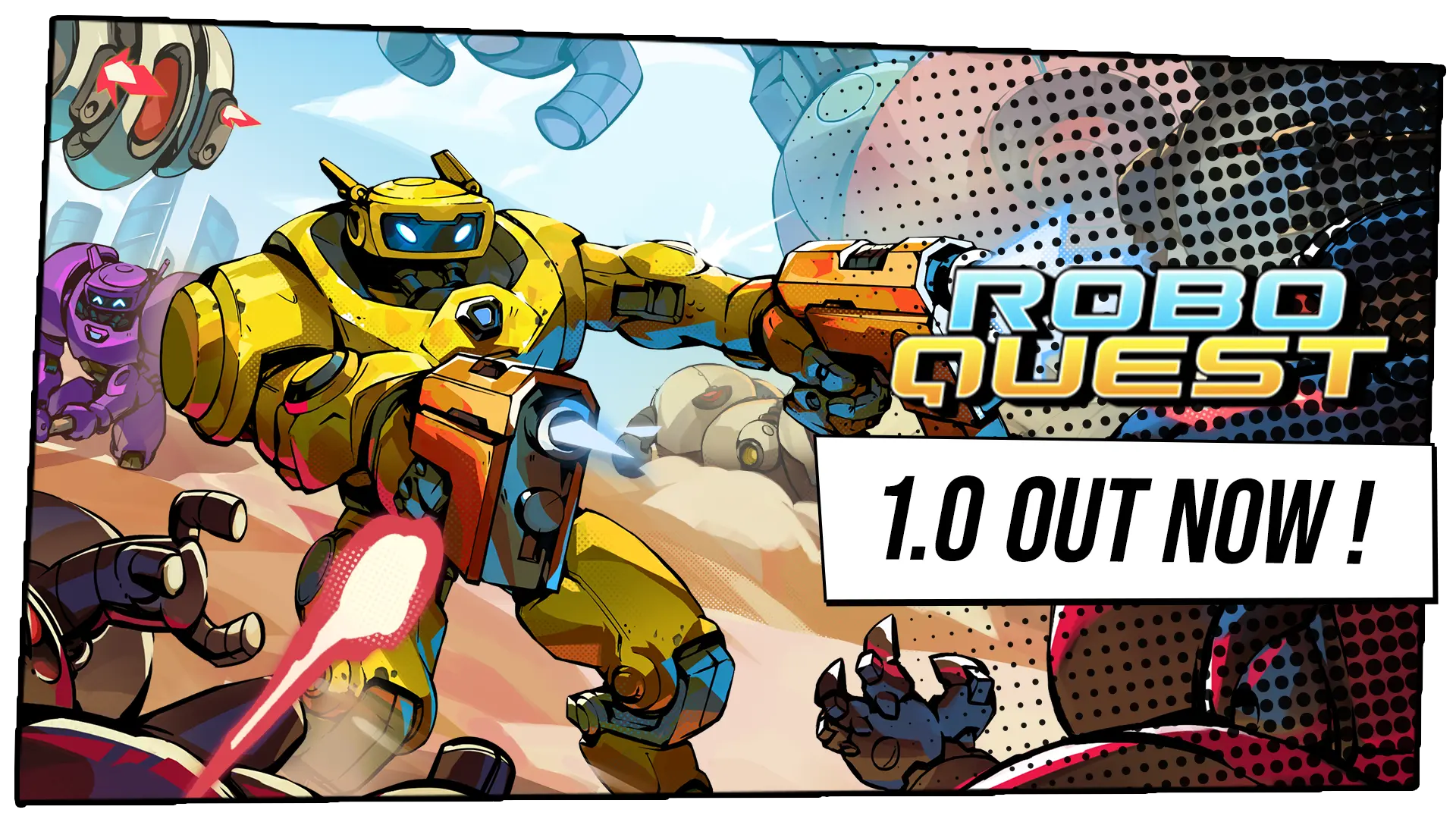 Roboquest
Get Ready to Kick Some Metal Ass.
The year is 2700. Humans live scattered through the desert, struggling to survive. Roboquest is a lightning-fast FPS with roguelite mechanics, playable in single-player or two-player co-op. Shoot and run your way through randomly generated and lush biomes, pick-up upgrades along the way and blast the powerful big bad bosses you encounter. Developed by independent game developer RyseUp Studios, published by Starbreeze Entertainment.
AVAILABLE ON:
It's Looking Pretty Bleak...
...until a young scavenger girl named Max stumbles across something that may help. An old Guardian robot, lying abandoned in the sand. She reactivates him, knowing that with a Guardian by her side, she may be able to give mankind a fighting chance…
Together, the two begin to explore the mysterious canyons that surround them, searching for answers and a way to survive.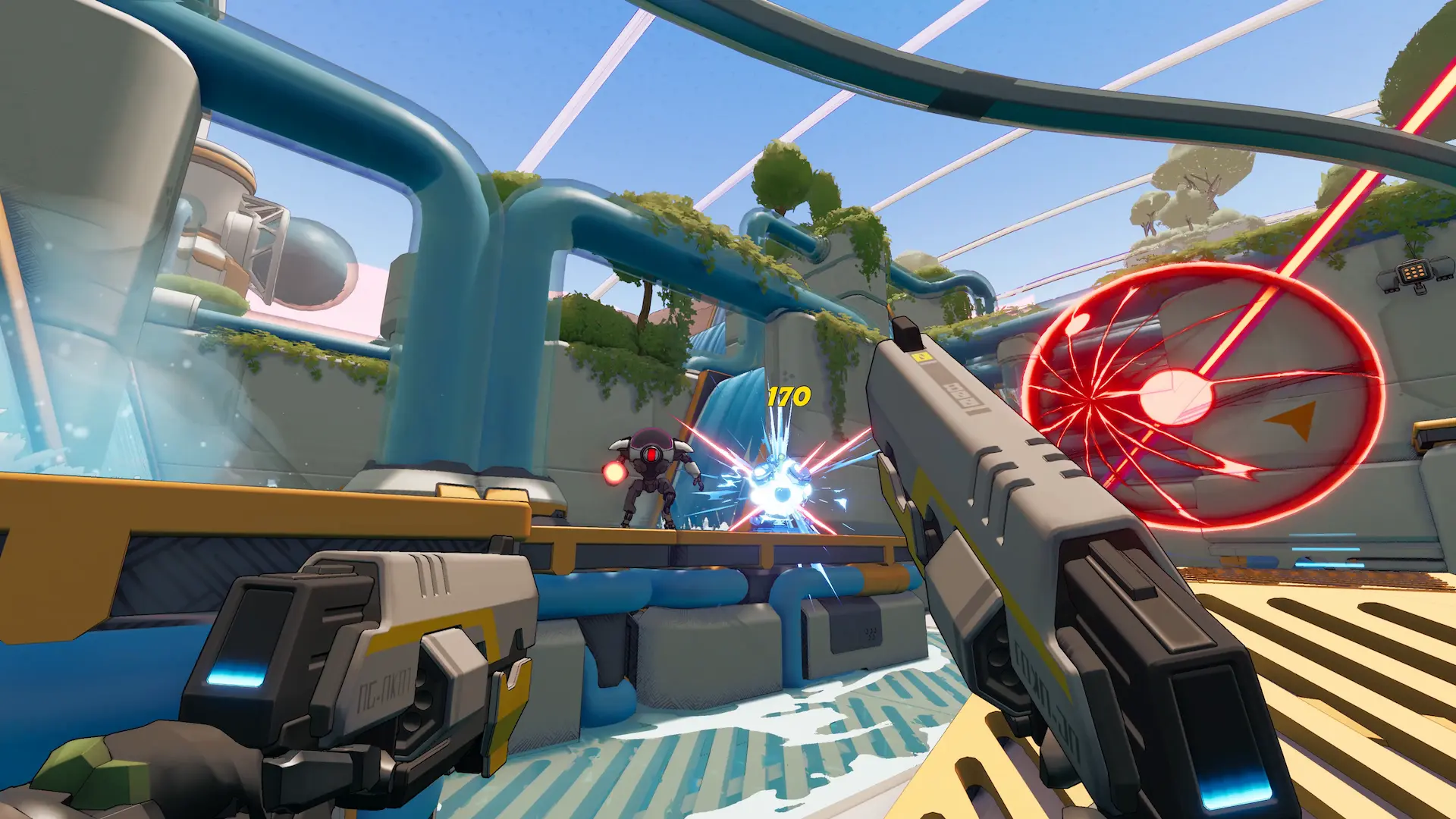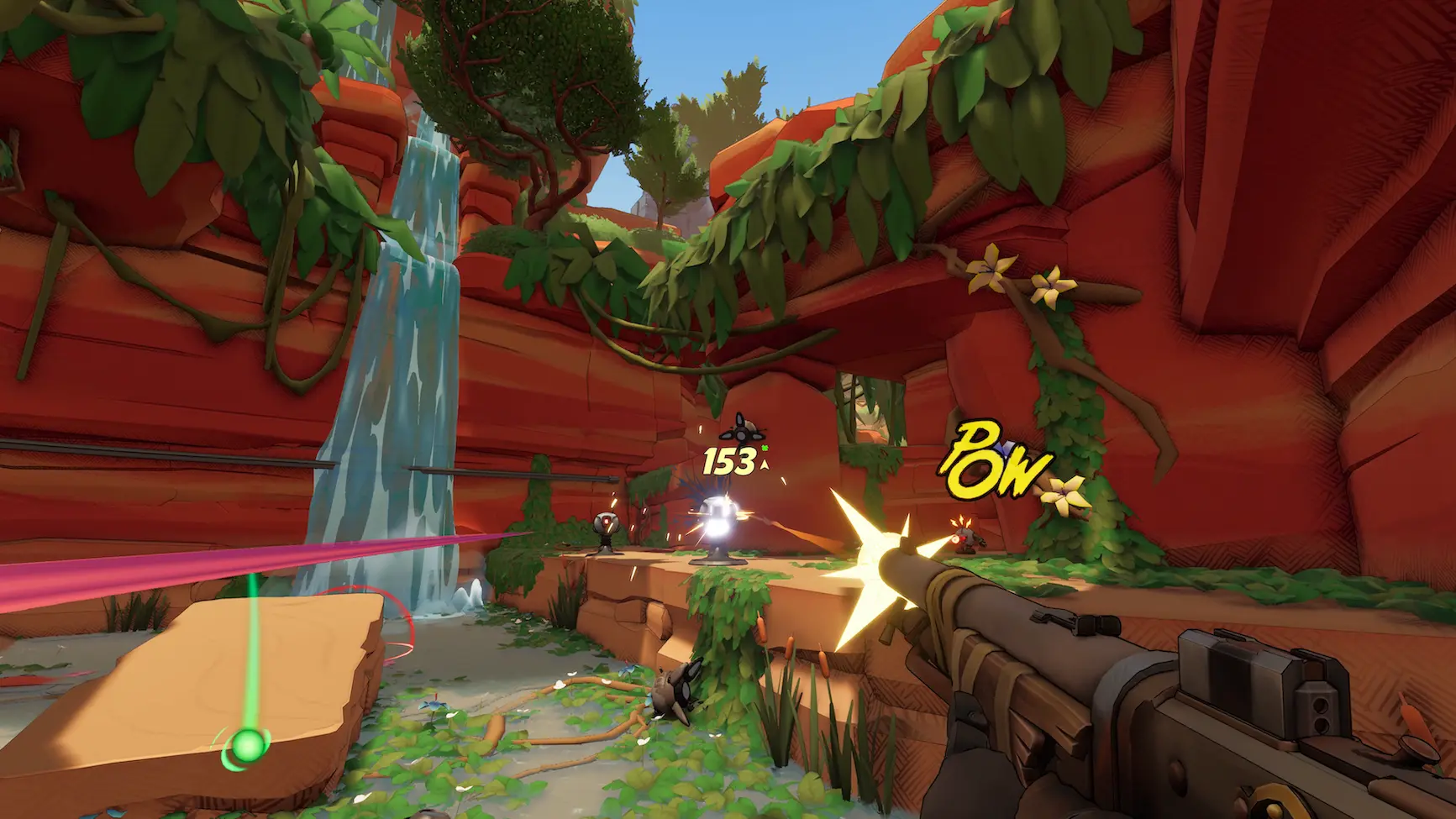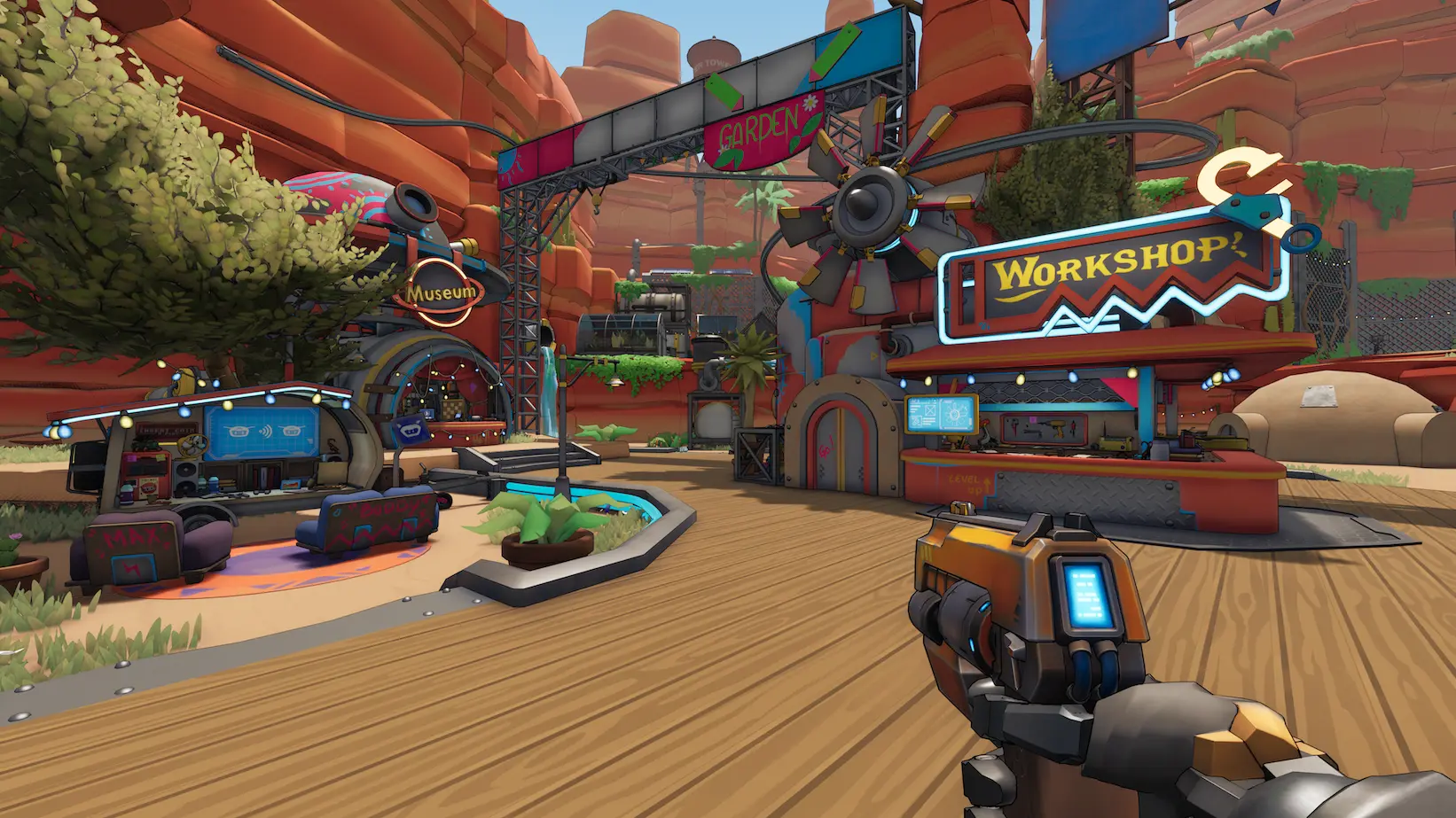 Think fast. Shoot faster.
Roboquest is a fast-paced FPS roguelite, playable in solo or two-player co-op. Jump into the steel shoes of a high-powered, hyper-mobile robot and fight like you've never fought before.
Destroy every laser-shooting badbot and boss that stands in your way, choosing from an arsenal of handcrafted weapons to do so.
Gather powerful technology to help you push forward. Upgrades, abilities and customisation for your character and basecamp. They'll stick with you after each defeat, to make the next run a little easier.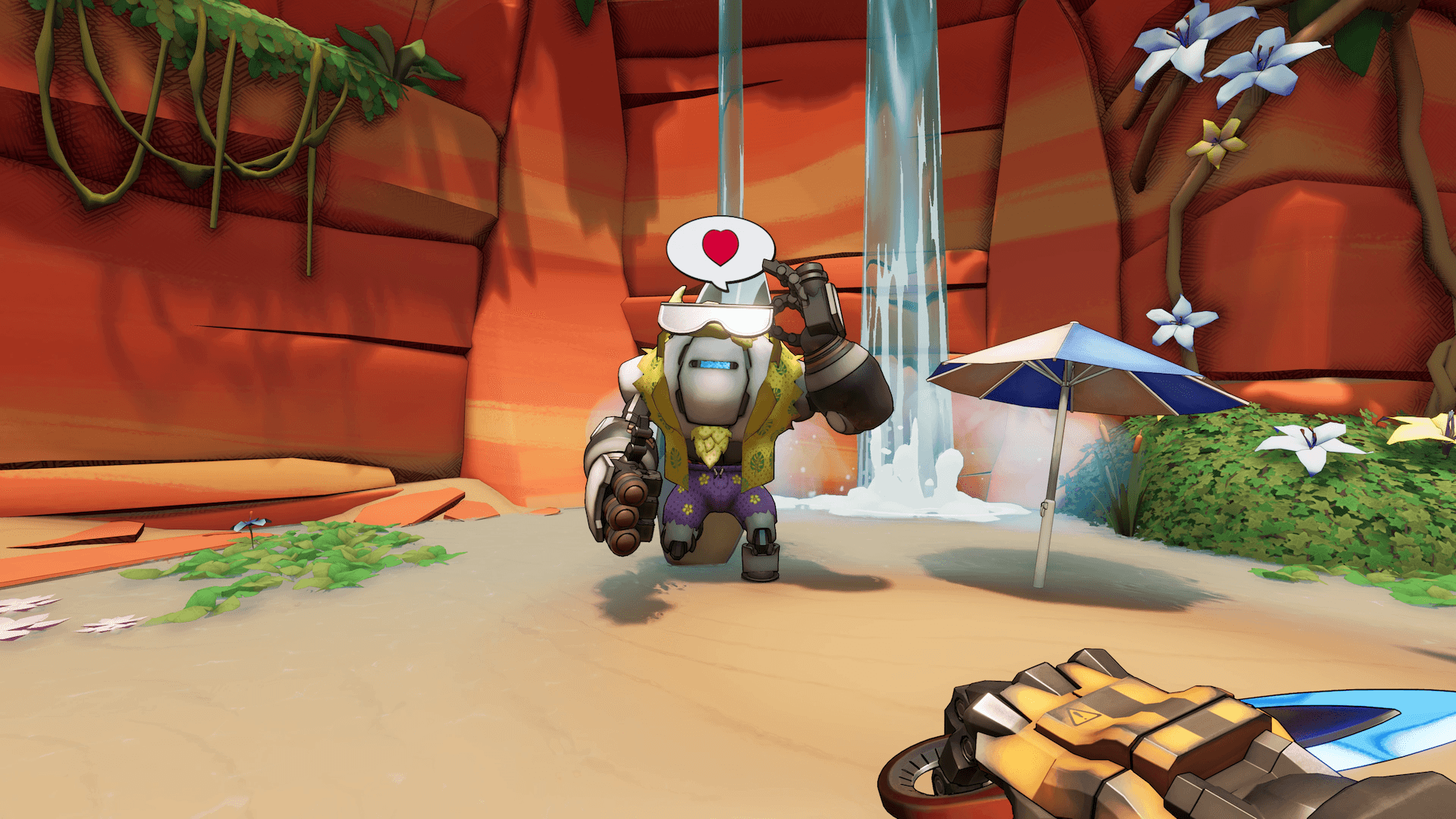 Get Ready to Kick Some Metal Ass!
Roboquest 1.0 is out now on Windows, Xbox Series X|S, Xbox Game Pass, Steam® and Epic Games Store.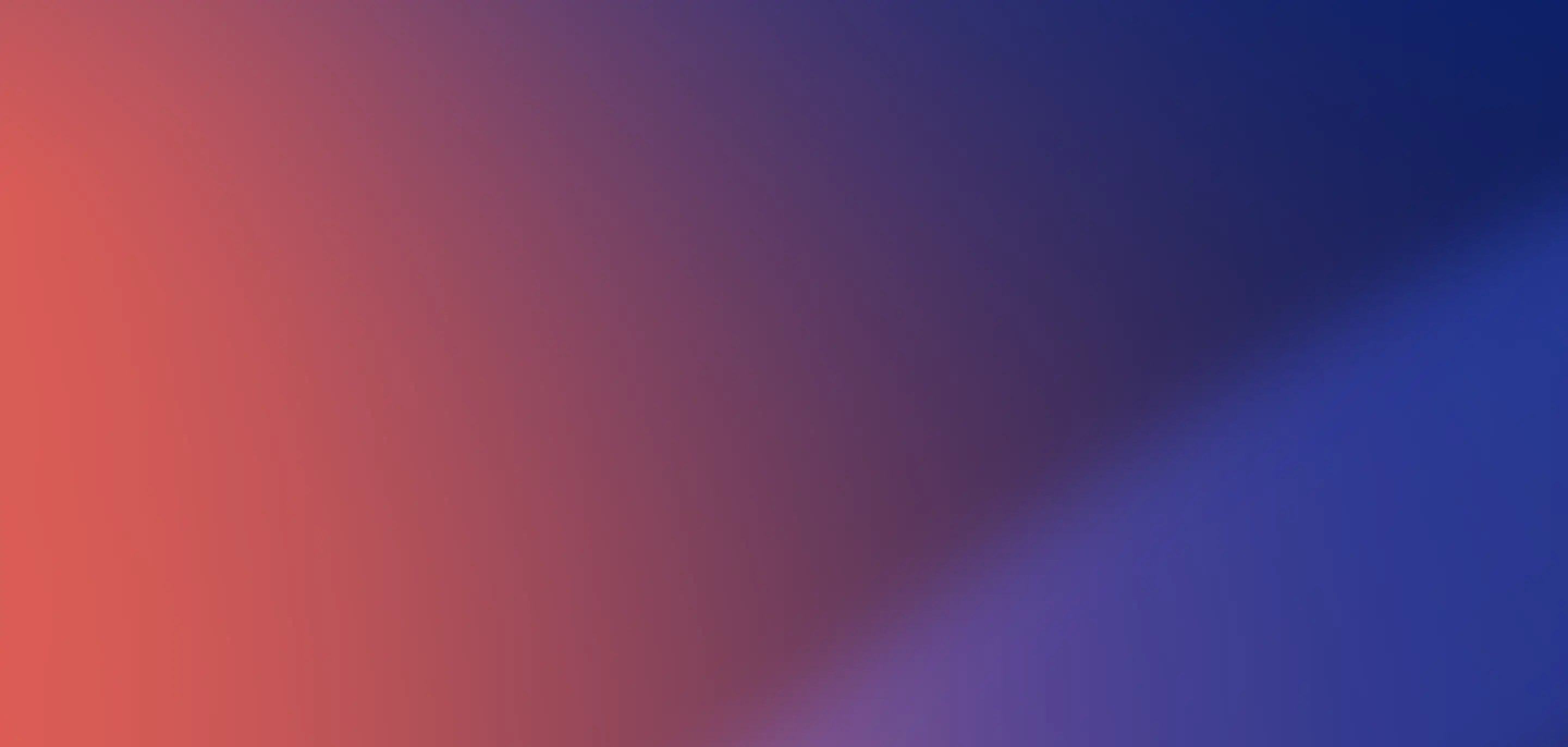 Roboquest in Numbers
70+

Unique Weapons

80+

Enemy and Boss Types

6

Different Classes of Brobots

15+

Levels
Watch the 1.0 release trailer
Read more on the game's official site