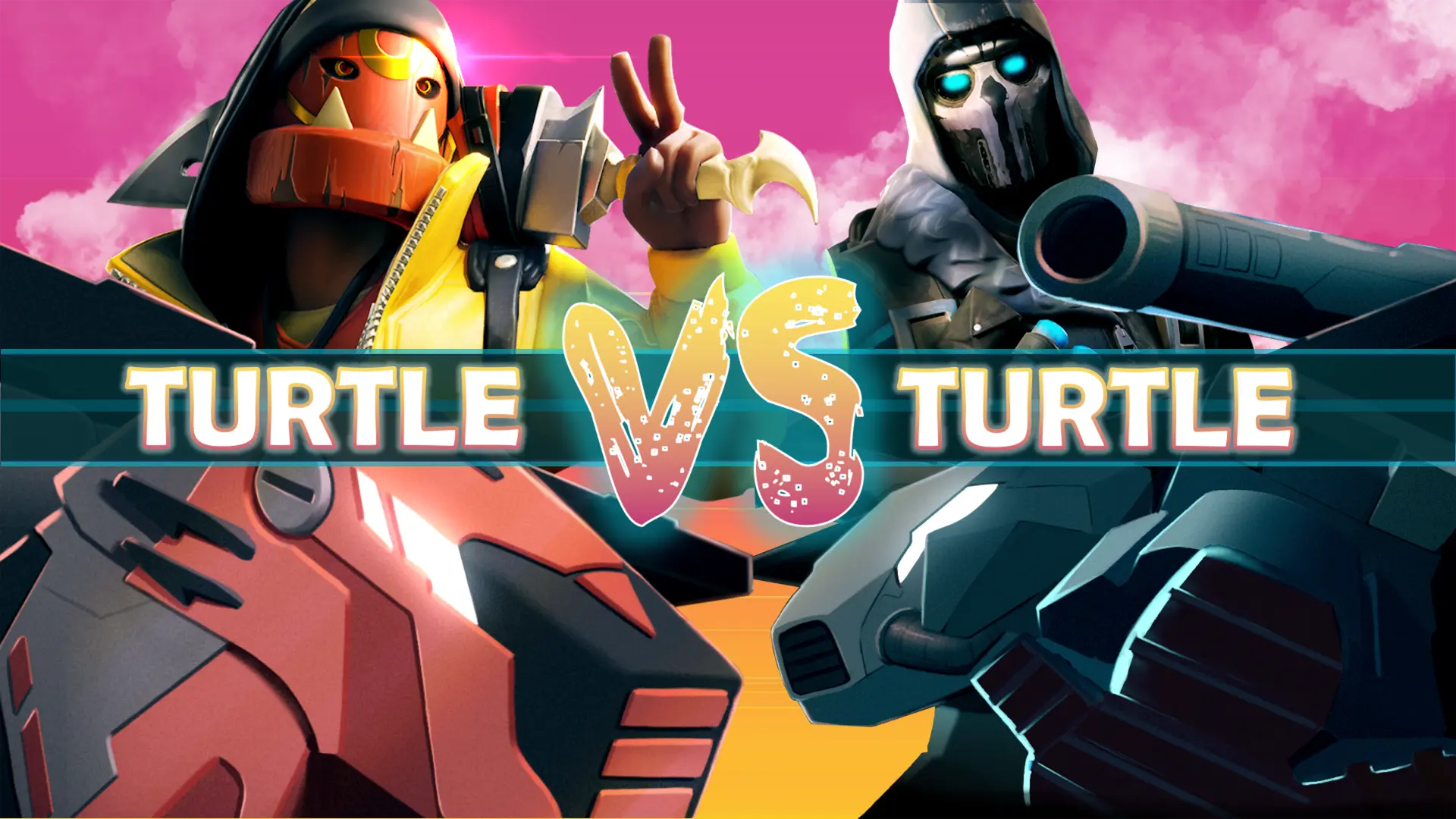 Turtle vs Turtle
First Turtle Across the Finish Line
Turtle vs Turtle is a Fortnite Island where a giant moving tortoise is your battle platform! Developed by Torus Games. Published by Starbreeze Entertainment.
AVAILABLE ON:
Hero on a Half Shell?
The game is played in two teams (1 vs 1 to 8 vs 8 ) and players need to gather resources around the map to fund the building of turrets and defenses, and in order to take out their opponents' platform while protecting their own. Are you ready to become the hero?